Chairman of Board Directors, Japan Society of Plastic and Reconstructive Surgery
Kensuke Kiyokawa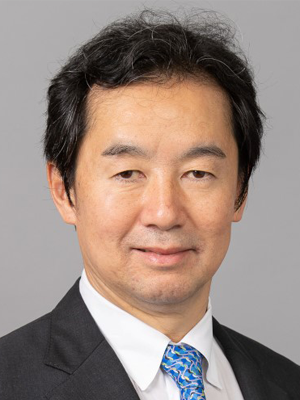 The new Japanese emperor took throne to start the new imperial era "Reiwa". This marks the beginning of the new age. I am Kensuke Kiyokawa from Department of Plastic & Reconstructive Surgery and Maxillofacial Surgery at Kurume University. I was appointed to serve as the President of Japan Society of Plastic and Reconstructive Surgery (JSPRS) at the 62nd Annual Meeting held in Sapporo in May 2019, in the first year of Reiwa era. Although the JSPRS is a relatively new society when compared with other societies of different fields, it has developed so remarkably in recent years that I believe it will also make more progress in the new Reiwa era. It is my honor to contribute my humble efforts as a President of JSPRS to its prosperity, and I would highly appreciate if you, all members of JSPRS, could continue supporting and cooperating with us.
When my former teacher, Prof. Yoshiaki Tai, held the 42nd JSPRS Annual Meeting 20 years ago and I was the head of the secretariat for the Meeting, there were a little less than 1,600 attendees. Now, after all those years, there are nearly 3,000 attendees and the size of the Annual Meeting (the number of abstracts presented at the Meeting) has almost doubled. Moreover, Plastic & Reconstructive Surgery was eventually recognized as a basic medical field by the Japanese Medical Specialty Board. It is my sincere pleasure and pride to see these facts, as I've grown up as a plastic surgeon with the development of plastic surgery itself. I would like to express my deepest gratitude to those who led us and our society to the current success.
Next comes the question, "What should be done for Plastic & Reconstructive Surgery to achieve further development?" Although Plastic Surgery has developed significantly in recent years as I mentioned above, it is still hardly known among the general public and in most regional areas. I presume that many JSPRS members have been frequently asked questions such as "What is Plastic & Reconstructive Surgery for?" and "Can you examine my backache?" I'd like to correct such erroneous recognition by any means. In fact, the Japan Society for Surgical Wound Care, which is a so-called "two-stage" body of the JSPRS, already launched the campaign to increase awareness of plastic surgeons under the slogan "Plastic & Reconstructive Surgery, the Experts of Wound and Scar Treatment", and it was when I was the president two years ago. More specifically, the campaign included establishing the Wound Day (5th of May, Children's Day as well as Wound Care Day), creating the mascot character "Naorun" and giving a lecture at the Japanese Association of School Health (the association for school nurses), which has already produced great results. I hope the JSPRS will participate in the campaign to raise public awareness of Plastic & Reconstructive Surgery to the level of the one of Orthopedic Surgery.
I expect that the JSPRS can make further developments and, above all, if many patients see plastic surgeons, it should increase the demand, and more patients can benefit from Plastic & Reconstructive Surgery. In other words, I am willing to devote myself to realize my dual-purpose, which is to achieve both development of Plastic & Reconstructive Surgery and improvement of people's quality of life (QOL). Accordingly, I would like to take this opportunity to ask you again sincerely for your cooperation.
In the new era "Reiwa", I assure you that all the JSPRS members will be able to declare themselves with confidence as plastic surgeons, without any further explanation about the profession.